Gabriel Rodriguez
November 09, 2007
On Friday, November 9 at approx 9:11 pm 34 year old Gabriel Rodriguez was found dead in his red Dodge Ram pickup which was parked in the east alley of the 3100 blk of Pleasant. The victim had suffered a gunshot wound to the head with an unknown caliber weapon
UPDATE: On 12-3-2007 a warrant was obtained charging Geechie Devain Templeton for the murder of Gabriel Rodriguez. Templeton is still at large. See WANTED SUSPECTS
UPDATE: Geechie Devain Templeton was arrested on February 8, 2008 in Topeka Kansas and charged with the murder of Gabriel Rodriguez.

---
Tanya Michelle May




September 27, 2007

Tanya Michelle May was last seen in Odessa on September 17, 2007. She had come to Odessa to look for a place to stay. On September 18th she was reported missing to the Pecos County Sheriff's Office. Then on September 27th her body wsas found in a secluded area under a mesquite bush approx. 17 miles north of Ft Stockton of off FM 1053.

Autopsy results indicated she had been stabbed multiple times.

You can also contact Ft Stockton Crime Stoppers at 1-800-222-8477
---
B.L. King
November 17, 1996
On the evening of November 17, 1996 the body of B.L. King was found at 807 W. 33rd. Mr. King died from multiple gunshot wounds.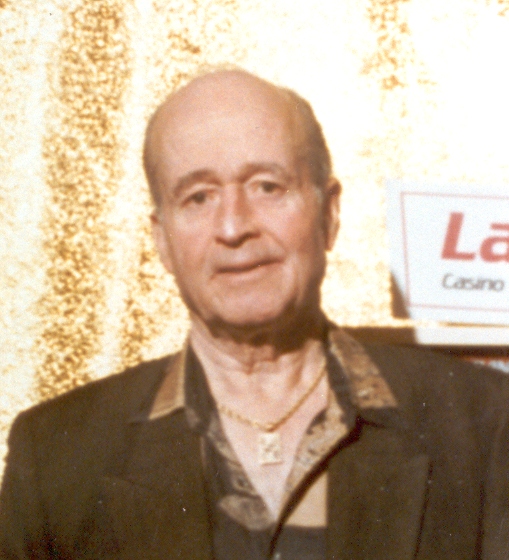 ---
John Doe 2 - Tom Green County, Tx
November 01, 1996

Tom Green County Sheriff's Office are seeking the public's assistance in identifying a man whose remains were discovered in December 1996 in Tom Green County. Investigators estimate that the man died in the beginning of November 1996. The cause of death is unknown.
On Dec. 2, 1996, the man's body was found in a pasture in the northern part of Tom Green County near the northeast bank of O.C. Fisher Lake. Based on multiple forensic analyses, the man is believed to be Caucasian, although mixed Hispanic descent should not be ruled out.
A DPS Texas Rangers' forensic artist was able to develop a facial reconstruction image (pictured below) from the skull of the decedent. At the time of his death, he was estimated to be between the ages of 28 and 50, and approximately 5 feet 10 inches tall with a slight frame. His hair was medium-brown or possibly red, although its lightened appearance may have been due to sun exposure before the body was discovered. The hairstyle and length depicted in the facial rendering is an exact likeness to the victim's hair at time of death.
Items found with the victim's remains include:
•White socks and Brahma-brand hiking boots (size 7 ½ )
•Light-blue Levi's-brand 550 relaxed-fit, button-fly jeans with a 31-inch waist, 34-inch length
•A Roundtree and Yorke-brand burgundy pullover sweatshirt (size large)
•An open package of GPC-brand cigarettes
•A green Outdoor Products-brand backpack containing cans of Cougar-brand snuff and assorted toiletries
•On the outside of the upper flap of the backpack the words, "Wayne Rudd Austin, TX. And damn proud of it!" were handwritten in dark marker. Leads related to Texas men with the name Wayne Rudd, or variations of such, have been explored over the years without positive results.
Law enforcement encourages anyone with a missing relative to submit a familial reference sample of DNA by contacting the agency that investigated their relative's disappearance. The process is simple and free, usually consisting of a simple cheek-swabbing; however, it must be done through a law enforcement agency.
Anyone with information about a person similar to this unknown man's description should contact Lt. Terry Lowe at the Tom Green County Sheriff's Office at 325-655-8111 or the DPS Missing Persons Clearinghouse at 800-346-3243 . Or call Odessa Crime Stoppers at 432-333-TIPS or use our app P3Tips. All callers remain anonymous.

For more information related to this case or to see additional images of items found with the remains, visit the Missing & Unidentified Persons Clearinghouse web page.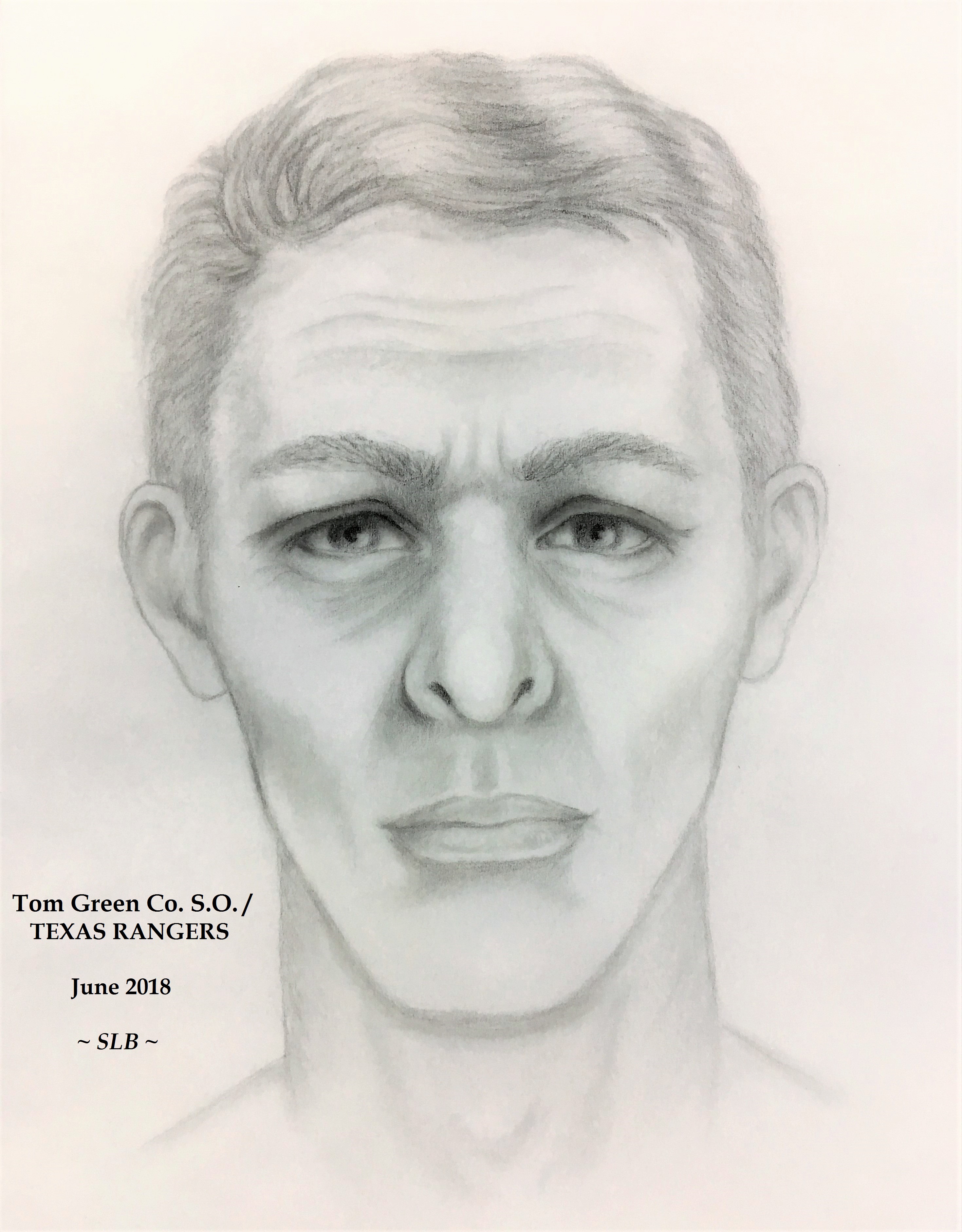 ---
Baby "John Doe"
July 18, 1996
Few of us will ever forget the sight of an officer lifting the body of a newborn baby from a trash dumpster in Odessa on July 18, 1996. Homicide investigators have spent hundreds of hours trying to identify this child but have had no success.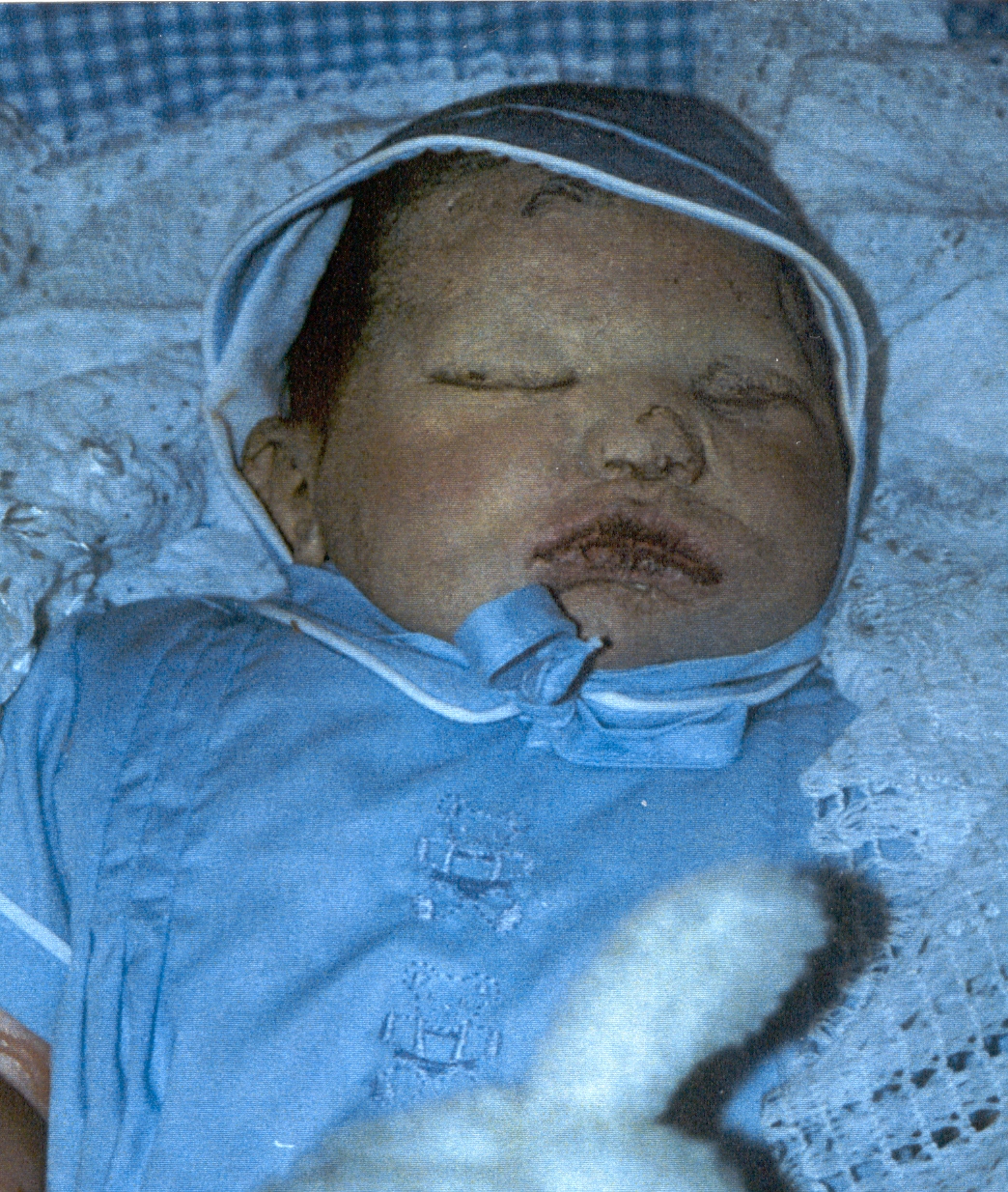 ---
Denise Christie
July 07, 1994
UPDATE-Suspect was identified and convicted in the death of Denise Christie
Denise Christie was last seen in the parking lot of a motel at 2nd and West County Road on about January 7, 1994. Approx. 4 weeks later her body was found in a vacant lot just 2 blocks away. She had been strangled to death.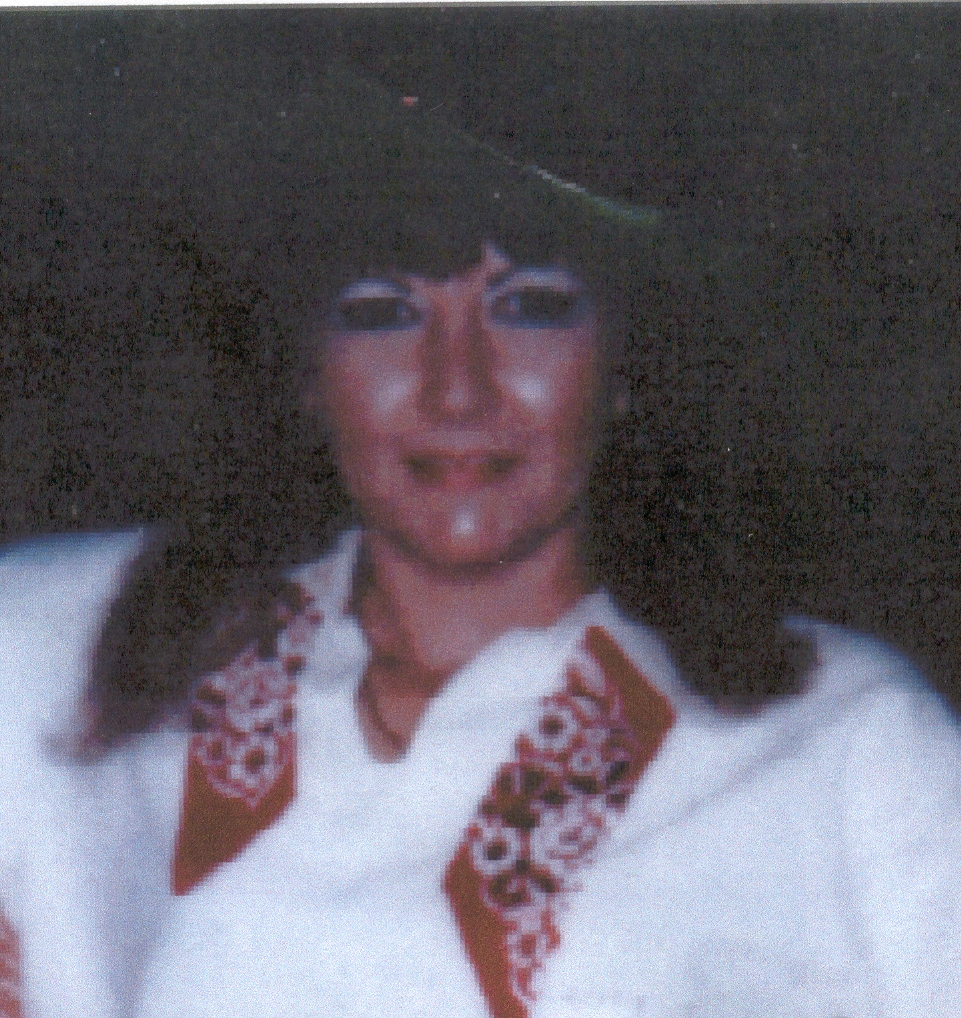 ---
Steve Brosch
July 04, 1993
On the night of July 4, 1993 Steve Brosch was passing thru an area in the 2000 block of Moss Ave. when he saw several grass fires which were threatening near by homes. As he attempted to help put out the fires, Brosch was struck by a vehicle that left the scene. He died a short time later from the injuries he sustained.
Hubert Dean then 69 years old was found unconscious outside his home in the 300 blk of Lindy around 3 a.m. on January 16, 1978. The apparent victim of a robbery he later died from his injuries. Dean was known to carry large sums of money on his person in his capacity as a deliveryman for an Odessa liquor firm. For 25 years detectives have been stumped. There were no witnesses and Dean never regained consciousness to tell what happened.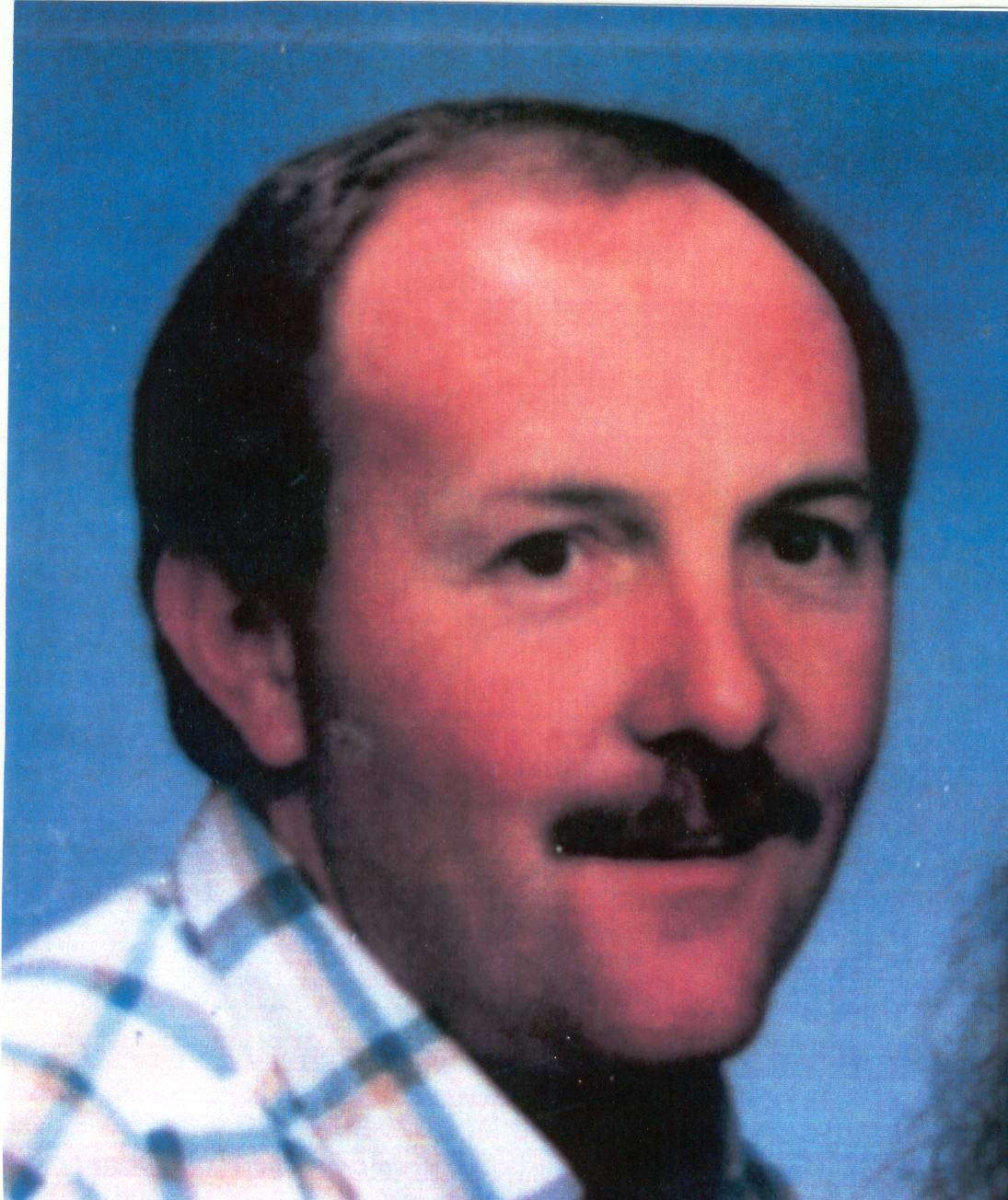 ---
Teresa Wagner
February 25, 1992
Teresa Wagner was last seen on the night of January 10, 1992 at an Odessa night club partying with friends. 46 days later on February 25th her body was located in west Ector County, about ½ mile north of I20 near FM 866 on an oilfield lease road. At the time she was 25 years old.
Her badly decomposed body left few clues for investigators. A tattoo of a Pegasus on the back of her right shoulder would later aid in identifying her. Autopsy reports state her death was a result of an undetermined cause, but investigators strongly believe foul play was involved. An extensive investigation eventually wound up at a stand still.
Teresa had 2 small children at the time of her death, who are now young adults. They want and deserve to know what happened to their mother. 23 years is a long to wonder and wait. Someone knows how Teresa ended up in that field and they know what caused her death.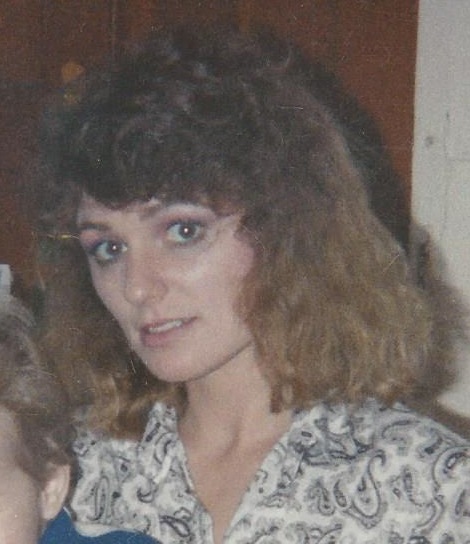 ---
Larry Willsey
October 08, 1991
UPDATE: On September 14, 2010 Leroy Flores Alaniz was arrested and charged with capital murder in connection with this armed robbery that resulted in the death of Larry Willsey.
On October 8, 1991, Larry Willsey was at the Party House Lounge on West County Road when two masked individuals entered the establishment and robbed several customers at gunpoint. During the robbery Mr. Willsey would not comply with their demands and was beaten severely. He suffered several blows to the head which ultimately led to his death.
---
Mary Kathleen Rodriguez
December 30, 1990
On December 30, 1990 the beaten and battered body of then 26 year old Mary Kathleen Rodriquez was found inside the residence where she worked and lived in west Odessa. Mary Kathleen had been last seen alive on December 28, 1990. It was determined that she died as the result of several blows to the head and investigators believe she knew her attacker.
---